Three operations game
This online math game allows you to review the following three arithmetic operations: subtraction, addition and multiplication. It is an excellent training exercise for mental calculation. It allows to revise online and improve its calculation practice.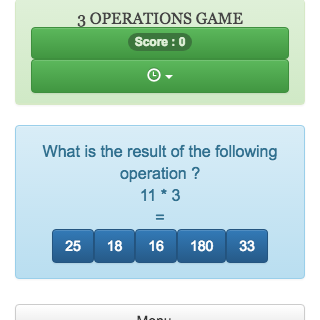 Three operations game rules
The goal of three operations game is to find the result of an arithmetic operation.
---
---