Math Quiz: vectors
This math quiz allows you to practice vector calculation.
Aim of the game on vectors
This quiz allows you to acquire mastery of the following calculation techniques:
Calculate the coordinates of a vector from two points;
Calculate the norm (length) of a vector;
Calculate the midpoint of a segment from coordinates;
Compute the dot product.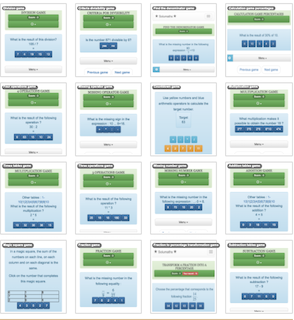 Resources used in the quiz on vectors
The quiz uses the different resources on vector calculus available on the site , namely, calculators and course reminders.