Divisions game
This online math game allows you to review integer division. It is an excellent training exercise for the calculation of divisions. It allows to revise online and improve its division practice.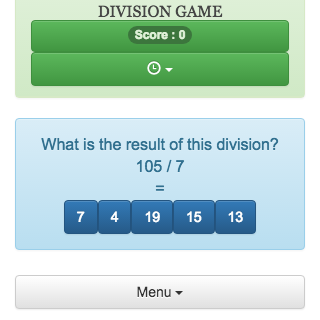 Division game rules
The goal of the division game is simple, it is enough to complete the equality in a limited time.
Division games solution
If you can not find the correct answer to the division game, or if your proposal is incorrect, you will be given the solution.
---
---